About Us
Contender UK was founded in 1986 by Martin & Carol Shires to represent the world leading brand of Contender Sailcloth in the UK. In 1989 they were joined by their son Alastair, who now heads the company. Today we have grown to become a major leader in the supply of premium fabrics for sailmaking, covermaking, structural and architectural applications, plus associated sail hardware and fittings.
Primarily started as a supplier to the trade, our ever evolving catalogue and increased demand soon encouraged us to extend our high quality and efficient service to the public.
The Contender Sailcloth brand is a world leader in fabrics for the sailmaking industry and has become widely respected for quality and excellence. The Contender offices throughout the world are run by sailors who actively participate in the sport at all levels and who work closely together to support the 'best in class' brand name.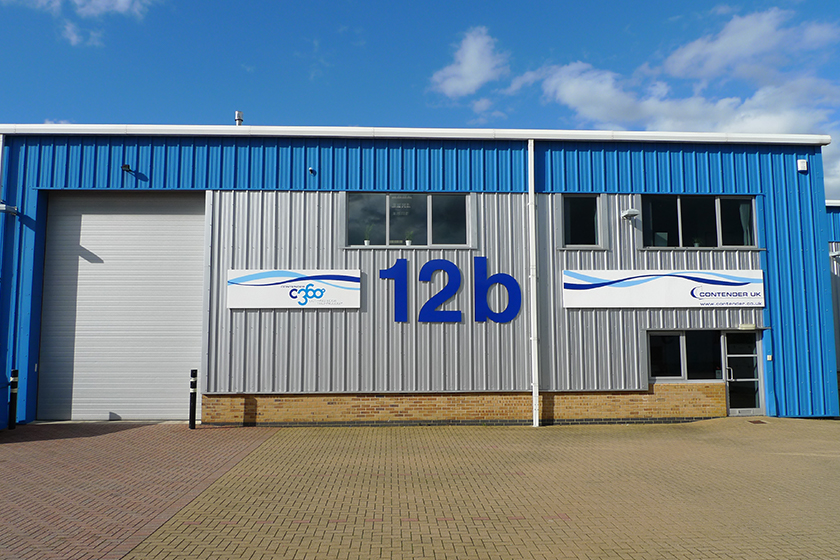 Keeping pace with ever advancing technology, in 2012 we unveiled our unique C360° precision cutting service. The combination of our highly trained staff, in house software solutions and innovative automated laser and blade cutting machine has allowed us to stride ahead with our complete plot and cut service for fabricators.
Evolving our high quality service to customers, in 2017 we introduced a fully integrated ecommerce website to showcase our products and services, making ordering a more user friendly experience and increasing our profile direct to the end user and private boat owner.
Our team here at Contender UK are keen sailors and with a combined experience of well over 150 years within this specialised industry, we are highly skilled to advise on our products and services. We are always exploring new products and ideas to expand our catalogue, although not wanting to forsake our tradition of quality and service, we ensure only top quality product lines make it into the Contender UK portfolio!