Stayput Fasteners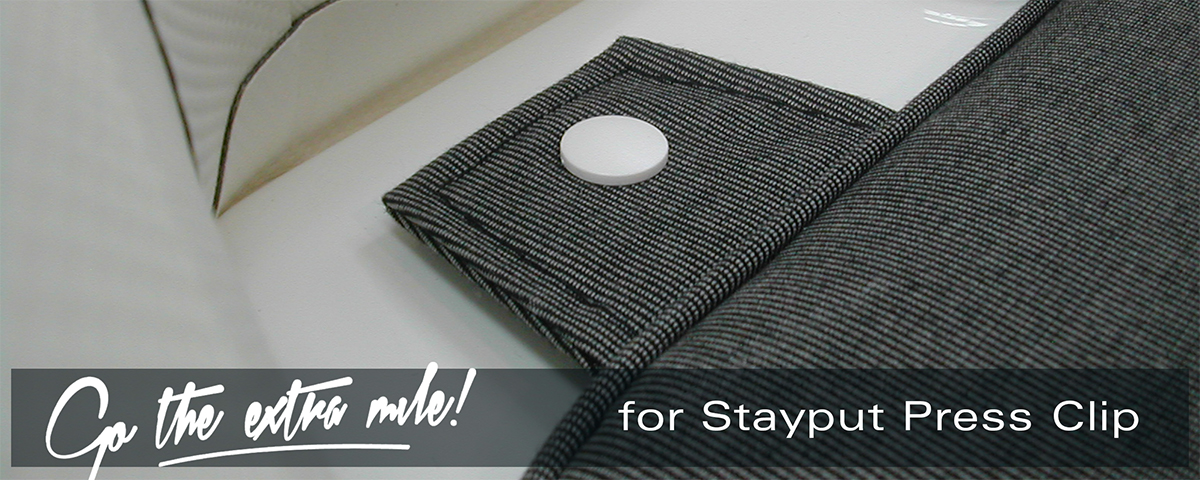 Stayput Dome Hooks are a neat way to attach a non protruding anchor point that will not corrode and is easy to install with minimal risk of a tripping or snagging. They can be fixed to most structures with two 8g countersunk screws which are then neatly covered with colour caps, giving a clean smooth finish. The Stayput range is suitable for use in many applications including boat decks, children's playgrounds, around swimming pools, walls, walkways and verandas.
Available in a horizontal, vertical and saddle version to suits all applications.
Stayput is proudly 100% Australian made. Stayput Fasteners has been supplying the industrial fabric industry for over 40 years and continues to produce a range of secure and corrosion free fastening solutions for marine & outdoor applications in domestic and international markets.
Simple to install
Low profile minimises the risk of being a tripping hazard
Manufactured using a UV stabilised nylon compound
Very strong
100% corrosion free
Available in a variety of colours