Perfix Fasteners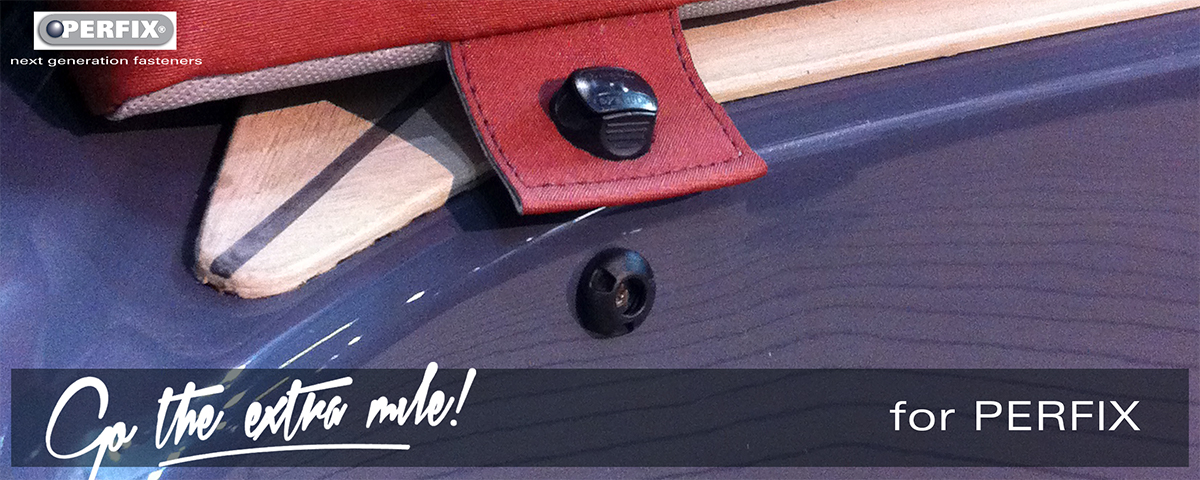 PERFIX is a patented fastener system specifically developed for marine covers, sprayhoods and alike.
No pins - PERFIX does not involve protruding pins, sharp parts or other hazardous obstacles on deck. Only smooth, round fixing points which prevent injury, cloth damage or snagged ropes and cords.
Perfect grip - The special grip design of the top means that you can easily attach PERFIX to the fixing points: simply press the two together and the PERFIX clicks when it is secure. Even with cold and wet fingers, the covers can easily be released from the PERFIX fixing points, thanks to the perfect grip of the lifting head.
Durable and corrosion free - Each individual part of PERFIX is made of the highest quality glass fibre reinforced UV stabilised nylon, with a 316 stainless steel spring. PERFIX is tough, durable, corrosion free and UV resistant.
Simple to fit and problem free switch over - PERFIX are simple to fit and can easily replace most other fasteners using the existing holes on both deck and cover. With the handy tool provided, you can remove the old fasteners and replace them with PERFIX.....it's as simple as that!
All PERFIX fittings are available in White, Grey, Dark Blue, and Black, but in addition the screw receivers only are also available in Ivory.
The PERFIX Buttons are designed to be used with PERFIX Receivers S (Screw) or PERFIX Receivers C-C (Cloth to Cloth). The PERFIX Screws, Receivers and Tools are sold seperately.