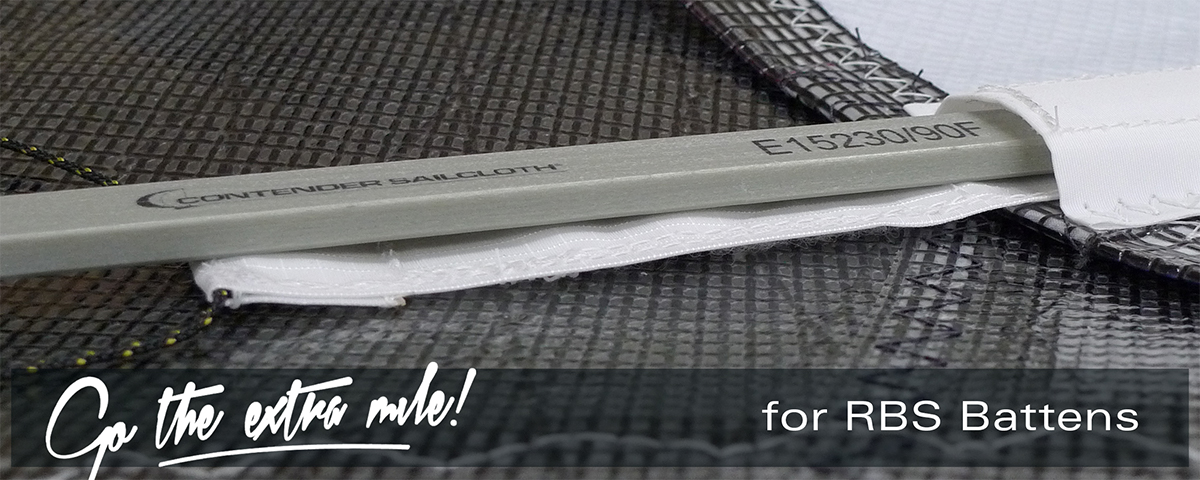 Battens
Often overlooked and treated as an afterthought, but make no mistake battens do make a difference to both the performance and durability of your sails. At Contender we are pleased to be working with two of the worlds leading batten manufacturers, RBS and Bluestreak, to bring you the most comprehensive range of battens available. From contract cruising, one design, cruiser racer to grand prix racing, we have a solution.
RBS have established themselves at the top of the market with their range of specially formulated epoxy and carbon battens, offering ultimate performance and durability whilst still being cost effective.
Bluestreak offer vinylester battens. Leading the field in this style, they are an inexpensive solution, offering excellent performance and durability.
Both the RBS and Bluestreak ranges are based around the same batten widths which provides maximum flexibility in batten selection and the ability to upgrade without batten pocket issues. To further maximise ease of use and production they also both offer common batten lengths.
Quite simply Bluestreak battens are an inexpensive solution offering excellent performance and durability. For maximum performance and durability at a cost effective price, upgrade to an RBS batten and for the ultimate in performance, choose an RBS carbon batten.